This edition of International People Moves details appointments at Vantage Group Holdings, Hamilton Insurance Group and Liberty Specialty Markets.
A summary of these new hires follows here.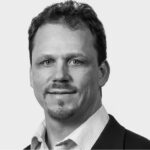 Vantage Group Holdings Ltd. announced that Peter Skerlj will join as chief risk officer, effective February 2023. Skerlj will be based in Bermuda and report to Greg Hendrick, Vantage's chief executive officer. (See related appointment about Skerlj's replacement at Hamilton).
In this new role, Skerlj will lead the further development of Vantage's data-driven enterprise risk management framework building upon the strong foundation established over the first two years of operations. To continue strengthening Vantage's risk and economic capital modeling, Skerlj will leverage Technology to drive a cutting-edge approach to risk assessment, modeling, and analytics.
Skerlj joins Vantage from Hamilton Insurance where he served as group chief risk officer. Skerlj joined Hamilton Insurance in 2012. Previously, Skerlj was head of Analytics at Q Re Bermuda Advisors Ltd. Prior to Q Re, he held various positions at Lancashire Insurance Co., PartnerRe, and Applied Research Associates. He holds a Master of Engineering Science and Bachelor of Engineering Science from the University of Western Ontario.
***
Hamilton Promotes Baker to Group CRO
Hamilton Insurance Group Ltd. announced the appointment of Alex Baker as group chief risk officer, effective Jan. 1, 2023, subject to regulatory approval. Baker will report to group CEO Pina Albo and replaces Pete Skerlj who is joining Vantage Group Holdings. (See related item about Skerlj's appointment).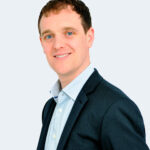 Prior to joining Hamilton in 2016, Baker was the chief actuary of Chubb Managing Agent Ltd. (CMAL) where he was responsible for all actuarial work for the Lloyd's Syndicate 1882 and held "Approved Person" status from the Prudential Regulatory Authority (PRA) of the Bank of England. He served as a Capital Modelling Actuary from May 2011 to June 2013 with Chubb Insurance Co. of Europe and CMAL. Baker was a key contributor to Syndicate 1882's internal model approval process under Solvency II.
"I am delighted to welcome Alex to the Group Executive Team. Since joining Hamilton in 2016, Alex has been a trusted advisor and instrumental in building our robust risk and actuarial culture," said Albo.
"As a founding member of Hamilton, Pete set up our risk and actuarial function and helped build our strong team. I am grateful to him for his many contributions to Hamilton's success and wish him all the best."
***
Liberty Specialty Markets Names Garcia Larriu as General Manager, Spain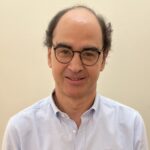 Liberty Specialty Markets (LSM), part of Liberty Mutual Insurance's Global Risk Solutions division, announced the appointment of Alfonso Garcia Larriu to the role of General Manager Insurance, Spain. Garcia Larriu reports to Kadidja Sinz, head of LSM Central Region (Europe and MENA). He takes up his new role with immediate effect and is based in Madrid, Spain.
Garcia Larriu is responsible for leading the team and delivering on the growth targets that LSM has set for its Spanish business and serving the needs of our clients and brokers. He replaces Fernando Lara who has moved into a new role within LSM taking over as head of Client and Distribution for Continental Europe.
Lara's new role has a wide remit across Continental Europe. He is responsible for leading the team to deliver LSM's European distribution strategy. Lara joined LSM in 2004 and for the past 15 years successfully held the role of General Manager Insurance in Spain.
Garcia Larriu joins from March Risk Solutions, in Spain, where he was CEO. He has nearly 30 years of experience gained in insurance and reinsurance global markets including Construction and Energy. He has a degree in Law from Complutense University of Madrid, Spain and is a Chartered Insurance Broker.
"Alfonso brings a wealth of experience in managing market relationships, people, and budgets. He has an in-depth understanding of the markets in which we operate," said Sinz.
"Since Fernando joined LSM in 2004 he has been instrumental in creating and developing LSM's Iberian business. I know that Fernando will bring the same drive and determination to deliver the top results that he has shown throughout his career. This new role is well deserved."
The most important insurance news,in your inbox every business day.
Get the insurance industry's trusted newsletter