UFG Insurance Names Hirtz Houston Branch Manager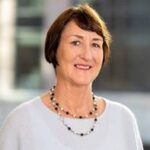 United Fire Group Inc. (UFG), based in Cedar Rapids, Iowa, has named Diane Hirtz the new branch manager for its Houston, Texas, office.
Hirtz brings more than 25 years of diverse insurance experience to UFG, including an extensive leadership background in underwriting and marketing with Chubb Insurance in Houston.
In her new role, Hirtz directs and oversees the business and operating activities for UFG's branch office in Houston, which serves approximately 240 agency partners throughout Texas, Louisiana and Oklahoma.
McGriff Promotes Mitcham to Lead Arkansas Operations
McGriff, one of the leading full-service retail insurance brokers in the U.S., has promoted Arkansas Sales Leader Taylor Mitcham to area managing executive for the state. Mitcham succeeds Will Thames, who was appointed to lead the firm's Charlotte, North Carolina, operations earlier this year.
Mitcham joined McGriff in 2004 as a commercial property and casualty producer before leaving in 2013 to join the Aon transportation team. He returned to McGriff in 2020. Since returning to McGriff, Mitcham has been a two-time winner of the firm's top sales award and will continue in a sales role along with his new management responsibilities.
Topics
Arkansas
Was this article valuable?
Here are more articles you may enjoy.
The most important insurance news,in your inbox every business day.
Get the insurance industry's trusted newsletter