Tysers Insurance Brokers Names Former Chubb Exec Kendrick as Chair
Tysers Insurance Brokers, the London-based broker, announced the appointment of Andrew Kendrick as non-executive chair.
The appointment is effective Dec. 1, 2022, and subject to regulatory approval. Peter Haynes will remain as chair until approval for Kendrick's appointment is provided by the UK Financial Conduct Authority (FCA).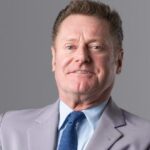 Kendrick is a former non-executive director of Lloyd's of London, the Lloyd's Market Association and Russian Reinsurance Co. He has more than 40 years' experience in the insurance industry in the UK, Europe and Bermuda. His executive career includes leadership positions with Chubb and ACE, culminating in the role of president and chairman, Chubb European Group. He began his career at Sturge Syndicate 210 and held a number of senior underwriting positions with Ockham Underwriting.
"I am delighted to welcome Andrew to the board of Tysers. Andrew is a highly regarded leader in the Lloyd's, London Market and European insurance industry and brings strong knowledge, expertise, and relationships in the London Wholesale Insurance market," commented Mike Emmett, Tysers director and AUB Group CEO.
"His industry experience and understanding of the regulatory environment is highly valued and will add further depth to the Tysers board. I congratulate Andrew on his appointment and look forward to his contribution," he added.
"I have known Andrew for many years and always valued his experience and insights into the insurance world at a very senior level. I am very much looking forward to working closely with Andrew as our chair as we develop the next chapter of Tysers as part of the AUB Group," said Tysers CEO Buesnel.
Buesnel thanked Haynes who will retire from the role of chairman of Tysers once the handover to Kendrick is complete. Haynes has been chair "since 2018 and has played a significant role in supporting the company through many changes, including the recent sale of the business to AUB Group."
***
Tokio Marine HCC Int'l Promotes Herrero as CEO for European Operation
Tokio Marine HCC International (TMHCCI) has announced the promotion of Vanesa Herrero, current head of Tokio Marine Europe (TME) Claims, to the position of chief executive officer – TME.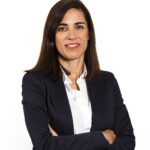 Herrero's appointment follows the imminent departure of Christian Kanu who is leaving TMHCCI to take up a new role at a global insurer in his native Italy.
"Christian has been an enormous asset to TMHCCI over the past 19 years and, while we are sad to see him leave, we wish him all the best for the future," commented Barry Cook, chairman and chief executive officer of TMHCCI.
"At the same time, we are delighted to welcome Vanesa into her new role. Having worked at TMHCCI for over 20 years, Vanesa brings a wealth of expertise and a deep understanding of the European insurance market, and is ideally placed to lead our European operation as we continue to grow and expand."
In addition to her new role, Herrero will retain oversight of TME's Claims function.
Headquartered in Houston, Texas, Tokio Marine HCC is a member of the Tokio Marine Group, which was founded in 1879 and has a market capitalization of $36 billion as of Sept. 30, 2022. Tokio Marine HCC has offices in the United States, Mexico, the United Kingdom and Continental Europe.
Topics
Agencies
Europe
Chubb
Interested in Agencies?
Get automatic alerts for this topic.