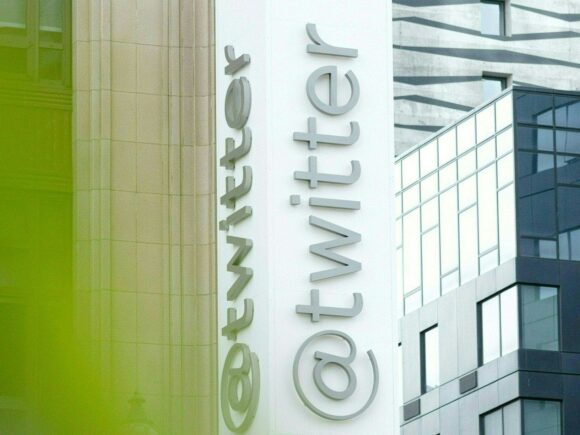 Twitter Inc. was hit by a lawsuit in Germany by an anti-hate speech organization and a European group of Jewish students in a bid to force the platform to remove antisemitic content.
HateAid and the European Union of Jewish Students filed the suit against Twitter to require the platform to clarify basic obligations when moderating criminal content, according to a statement on Wednesday.
The suit, which was filed in a Berlin court, refers to six antisemitic posts that were not deleted despite being reported. In one example, the claimants argue, a report of a post denying the Holocaust was explicitly rejected. In Germany, holocaust denial is a criminal offense.
All of the examples of hate speech cited in the case were posted in the last three months, after the social media giant was acquired by Elon Musk. Since taking over the company, Musk has overseen firings or departures of roughly 5,000 of Twitter's 7,500 employees.
In early January, Bloomberg reported that further cuts were made to Twitter's already radically diminished trust and safety team handling global content moderation. At least a dozen more jobs were lost in its Dublin and Singapore offices, within teams handling the social network's misinformation policy, global appeals and state media.
"What starts online doesn't end online," said Avital Grinberg, President of the EUJS. "Twitter broke our trust. By allowing the distribution of hateful content, the company fails to protect users and especially young Jews."
By filing this lawsuit, HateAid and EUJS said they're seeking to establish whether Twitter users have a legal right to enforce the company's terms and conditions. They argue that this would allow for users to sue for the removal of inflammatory content in future cases.
In the announcement, the civil rights groups refer to a 2021 report by the Center for Countering Digital Hate, that says Twitter acted on 11% of 137 reported cases of antisemitism on the platform.
Twitter didn't respond to a request for comment.
Photograph: The Twitter headquarters in San Francisco. Photo credit: Constanza Hevia/Getty Images
Copyright 2023 Bloomberg.
Topics
Lawsuits
Germany
Interested in Lawsuits?
Get automatic alerts for this topic.