Texas Department of Insurance DWC announces executive staff changes
The Texas Department of Insurance, Division of Workers' Compensation (DWC), headquartered in Austin Texas, has announced several executive staff changes.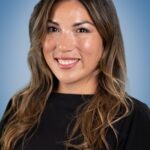 Erica De La Cruz is now deputy commissioner of claims and customer services. The new program area includes claims services, self-insurance regulation and the subsequent injury fund. She has served as the director of claims and customer services since 2017. De La Cruz began working for DWC in 2005, where she held various positions and participated in the improvement of internal and external designated doctor processes before transitioning in 2012 to claims and customer services.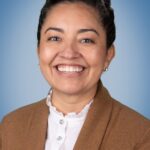 Mary Landrum is the new deputy commissioner for health and safety. She will oversee the office of the medical advisor, health care business management, medical fee dispute resolution, workplace safety and return-to-work programs. Landrum has more than 30 years of experience in the health care industry, most recently serving as the director for designated doctor operations and health care business management for DWC. Landrum joined DWC in February 2008, as director of medical fee dispute resolution. Prior to joining DWC, she served as director of business office operations for Select Medical.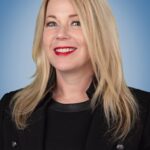 Kimberly Donovan is DWC's new deputy commissioner of operations and external relations. The new program area includes communications, external relations and the research and evaluation group. Donovan has more than 25 years' experience in insurance and government. Prior to joining DWC in November, she served as chief policy analyst for the Office of Public Insurance Counsel (OPIC) and worked at the Texas Department of Insurance in the regulatory policy division. Donovan has also held various private-sector leadership roles in the property and casualty industry, including national claims compliance manager, quality assurance manager and claims service center manager.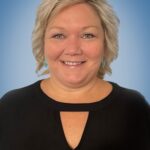 Tammy Campion is the new deputy commissioner for business process. She currently directs the daily operations of various programs including enterprise automation services, information management services and business process services. Campion's role includes the management of DWC's Technology modernization efforts, electronic data interchange processes, system data and electronic records management. She has served as the director for business process operations since February 2020. Campion has over 30 years of experience in the workers' compensation industry.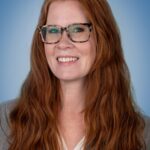 Kate Sidora is DWC's director of external and media relations. She will manage DWC's government relations, legislative activities and stakeholder outreach. She most recently served as DWC's public information officer. Sidora will continue to serve as the spokesperson for DWC and coordinate all responses to the media. In her prior role on the communications team, she also developed and managed DWC's social media pages. Sidora started at DWC in 2014 as an outreach specialist and then moved to writer and copy editor for DWC communications in 2016. Prior to her work at DWC, she served in multiple roles in the Texas Governor's Appointments Division under former Governor Rick Perry.
Topics
Texas
The most important insurance news,in your inbox every business day.
Get the insurance industry's trusted newsletter