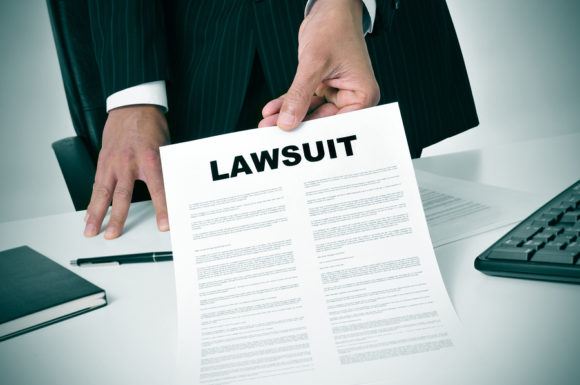 The U.S. Supreme Court will not take up a lawsuit from Applied Underwriters Inc. over a decision by the California Department of Insurance to put its affiliate into conservatorship.
The court on Monday declined to hear the case.
A CDI spokesman declined to comment on the Supreme Court decision. Jeffrey Silver, counsel for Applied Underwriters, has been reached out to for comment.
The U.S. Court of Appeals for the Ninth Circuit in June, 2022 affirmed a district court's dismissal of federal actions in the Applied Underwriters lawsuit against the CDI for ordering a conservatorship of Applied Underwriters affiliate the California Insurance Co.
The Court of Appeals also ruled that a conservatorship of CIC by the CDI was "brought for a legitimate reason," and called a merger of CIC during ongoing conservatorship efforts "an obvious attempt to avoid the California insurance regulatory regime."
The Supreme Court decision on Monday is the latest in what has become an exceedingly complex and long-running case, involving a conservatorship of an insurance carrier, a battle between the CDI and the New Mexico's insurance department that drew New Mexico's attorney general into the fray.
California Insurance Company of New Mexico filed suit in federal court in January to enjoin the CDI from continuing to take what the suit asserts are illegal, actions to block the approved redomestication of CIC and to undermine a financially sound insurer by instituting a conservatorship to gain control of CIC.
The suit came after the Office of the Superintendent of Insurance in New Mexico ordered CIC either to comply immediately with all regulations required under its approved redomestication to New Mexico or face financial penalties and possible revocation of the Company's Certificate of Authority. CDI got approval to place CIC in conservatorship and the CDI filed a follow-up rehabilitation plan that would force CIC to sell its California business to another insurer.
CIC charges Lara and the other officials named with "unlawful" and "bad faith" action in imposing an arbitrary, illogical and illegal conservatorship of CIC to obstruct its New Mexico redomestication, after that move was approved by several states.
The suit asserts the CDI has continued to wage a bad faith campaign to harm CIC by prohibiting the company from transferring its assets and its business to New Mexico in compliance with the approved redomestication and the Order of New Mexico's Superintendent of Insurance in October of 2019.
Applied Underwriters is headquartered in in Omaha, Neb. California Insurance Co. holds an A.M. Best Rating of "A." The case is Applied Underwriters, Inc., a Nebraska Corporation; Applied Risk Services, Inc., A Nebraska Corporation V. RICARDO LARA, Insurance Commissioner for the State of California, in his official capacity.
Related:
Topics
Lawsuits
California
Was this article valuable?
Here are more articles you may enjoy.
Interested in Doi?
Get automatic alerts for this topic.