SiriusPoint Appoints New International Leadership Team, Including RSA's Gibb as President
SiriusPoint Ltd., the Bermuda-based specialty insurer and reinsurer, has appointed Rob Gibbs as president of its international business and to CEO of SiriusPoint International Insurance Corp. The CEO appointment is conditional and effective upon regulatory approval.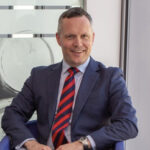 Gibbs joins the company on Dec. 12, 2022. Based in London, he will be responsible for driving growth, development, and profitability within SiriusPoint's international platform, which encompasses the company's European hubs in Stockholm, Zurich and Liege, a London Branch office, Sirius International Managing Agency (SIMA), and Lloyd's Syndicate 1945.
He will be responsible for the management and oversight of runoff activities and oversee the ongoing transformation of the SiriusPoint International platform, working closely for a handover period with outgoing CEO Monica Cramér Manhem. Cramér Manhem announced her retirement last month after 38 years with the company and its predecessor businesses.
Gibbs, who brings 24 years of re/insurance industry experience to SiriusPoint, was most recently commercial managing director of Royal Sun Alliance (RSA) in the UK, where he worked for over two decades in various underwriting and senior management positions. He has also served on the board of RSA's reinsurance company. He will report to SiriusPoint Chief Executive Officer Scott Egan, as a member of SiriusPoint's executive leadership team.
SiriusPoint also announced that Anders Hjelm has been promoted to deputy chief executive officer of SiriusPoint International Insurance Corp., effective Dec. 12, 2022, subject to regulatory approval. Hjelm will also continue in his current role of the head of Legal & Compliance, SiriusPoint International.
Based in Stockholm, Sweden, Hjelm has been with the company since 2021. He has a background in claims and underwriting and has held various leadership positions in legal and compliance roles during the past 20 years.
Additionally, Jennifer Bowie has been appointed interim chief underwriting officer of SiriusPoint International, also effective Dec. 12, 2022. Bowie has been head of Outwards Reinsurance since 2021, and has been part of Sirius Group, one of SiriusPoint's predecessor companies, since 2016.
Based in Sweden, she replaces Jan Onselius who is retiring, having served as chief underwriting officer of SiriusPoint International and previously Sirius Group, since 2002.
Hjelm and Bowie will report to Gibbs, as will Robert Harman, London branch manager and CEO Sirius International Managing Agency (SIMA), Bobby Heerasing, active underwriter of Syndicate 1945; and Marc Wyss, Zurich branch manager.
***
Hampden Agencies' CEO Smith to Retire; Will Be Succeeded by Wood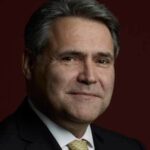 Hampden Group announced the retirement of Neil Smith as CEO of Hampden Agencies. After 14 years of successfully steering the largest members' agency at Lloyd's, Smith will retire from his role at the end of January 2023. Under his leadership the business has more than doubled its capacity under advice and provided clients with a consistently outperforming-Lloyd's underwriting return.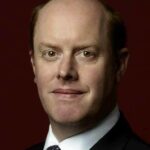 The CEO role will (subject to regulatory approval) be assumed by Alistair Wood, currently a director of Hampden Agencies and head of research. Wood has, for a number of years, successfully led Hampden's Lloyd's syndicate research team.
"Neil's contribution both to the Hampden Agencies business and to private capital in the Lloyd's market has been hugely important and we wish him well in his retirement. Alistair represents the next generation of leadership and I wholeheartedly endorse this appointment," commented the chair of Hampden Agencies, Sarah Wilton.
"I have always been impressed with Neil's dedication and eye for detail in his management of Hampden Agencies. I am equally delighted that someone with the depth of knowledge and thought that Alistair possesses will be taking on the CEO role," according to Lord Strathclyde, Hampden Agencies, who will become chairman of Hampden Agencies at the end of 2022, subject to regulatory approval.
Topics
Agencies
Leadership
Interested in Agencies?
Get automatic alerts for this topic.