Report from California Insurers Calls for More Freedom to Use Wildfire Catastrophe Models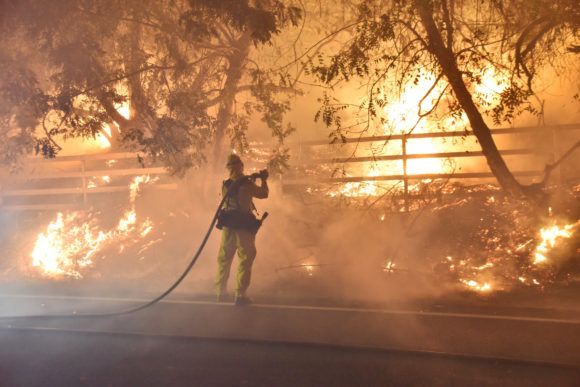 Associations representing insurers operating in California on Tuesday released an analysis from Milliman showing wildfire catastrophe models would improve homeowners' access to insurance in the face of climate-induced wildfire risk.
The analysis was commissioned by the Personal Insurance Federation of California, the American Property Casualty Insurance Association, and the National Association of Mutual Insurance Companies.
The associations called out the fact that California is the only state requiring insurers to set total catastrophe premiums for homeowners insurance based on historical experience. The groups said the requirement is outdated and unable to reliably measure the growing wildfire threat posed in California.
The Milliman report illustrates comparisons between the current historical experience method and cat modeling, simulating the difference between the two models on insurance premiums and availability for homeowners in California.
Findings include:
Ratemaking based solely on historical experience creates situations where premiums are subject to drastic increases, whereas indications from a cat model can be smoother and offer more predictability over time.
The historical experience method has disincentivized insurers from taking on riskier properties, as well as created an incentive for dropping high-risk policies to avoid requesting larger rate increases.
While effective risk mitigation measures can have a significant impact on total wildfire premium setting, the difference won't show up for many years using the historical experience methodology. Cat models promote more affordable insurance sooner.
The groups say that more Californians are at risk of losing access to insurance without the modern tools to adequately forecast and adapt to climate change-induced challenges.
Topics
Carriers
California
Catastrophe
Natural Disasters
Wildfire
Was this article valuable?
Here are more articles you may enjoy.
Interested in Carriers?
Get automatic alerts for this topic.