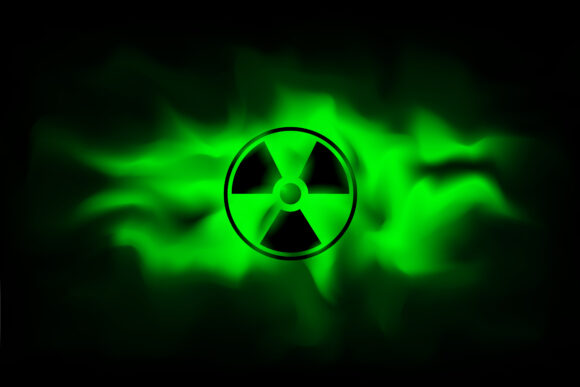 WASHINGTON, Mo. (AP) _ In an unusual show of bipartisanship, Republican U.S. Sen. Josh Hawley and Democratic U.S. Rep. Cori Bush of Missouri asked the federal government to perform more testing for radioactive contamination on properties owned by the Hazelwood School District.
In a letter sent last week to U.S. Army Corps of Engineers Lt. Gen. Scott Spellmon, Hawley and Bush said the agency should respond to a request by the district to have all its properties tested.
The request comes after district officials received conflicting information last year about radioactive contamination at Jana Elementary School in the St. Louis suburb of Florissant.
Jana Elementary opened in 1970 and sits in the flood plain of Coldwater Creek, which was contaminated with radioactive waste generated when Mallinckrodt Chemical processed uranium in the 1940s and 1950s for atomic weapons.
The Corps' remediation of the creek is not expected to be finished until 2038, Corps officials have said.
Corps spokesman J. P. Rebello said in a statement the agency has been in contact with the district and elected officials and is currently evaluating its authority to conduct additional testing.
He said agency officials will meet with the school board soon and congressional staff this week to continue discussions and "find a path forward."
Jana Elementary was closed in October when testing by a private company found contamination on the kindergarten playground and inside the building. The study was funded by lawyers whose clients are suing over radioactive contamination in Coldwater Creek, which runs near the school.
In response, the Corps of Engineers did its own study, which found no contamination above normal levels inside the school or in multiple soil samples outside. Subsequent testing by a private firm hired by the district also found no harmful levels of radioactive material.
In their letter, Hawley and Bush said the confusion over the contamination has upended the lives of the district's parents and students and raised questions about the extent of the contamination.
"Concerned parents deserve certainty about the safety of their children's learning environment and on that, USACE can and should help," they wrote.
___
Copyright 2023 Associated Press. All rights reserved. This material may not be published, broadcast, rewritten or redistributed.
Topics
K-12
Education
Missouri
Interested in Education?
Get automatic alerts for this topic.