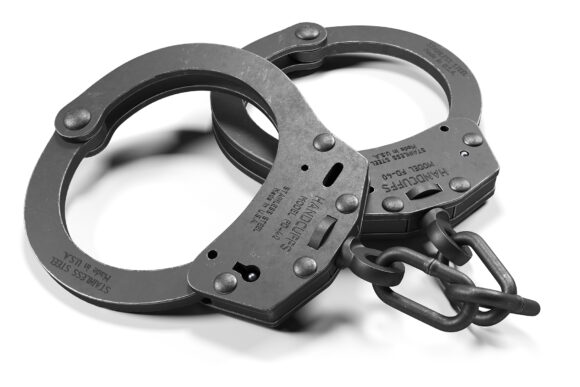 New

You can now listen to Insurance Journal articles!
Louisiana State Police arrested a Texas public adjuster for allegedly pocketing $592,000 from settlement checks that were intended for seven former clients by forging the homeowners' signatures.
Andrew Joseph Mitchell, 43, voluntarily surrendered to state police at the St. Charles Parish jail on Thursday. He was still being held at the Nelson Coleman Correctional Center on Friday on two felony theft charges with bail set at $450,000. The Texas Department of Insurance has accused Mitchell of a similar scheme in his home state.
"I am very pleased to see the prompt action by Louisiana insurance regulators in first revoking (Mitchell's) license and now charging him with felony crimes," stated insurance defense attorney Steven Badger, with the Zelle law firm in Dallas. "Hopefully we will soon see similar charges in Texas and Georgia where he has similar alleged victims."
Mitchell, who changed his name from Andrew Aga, is owner of Mitchell Adjusting International in Clear Lake Shores, Texas. He is accused by Texas officials of stealing from clients in Texas, Georgia, and Minnesota. Criminal charges have been filed only in Louisiana so far.
The Louisiana Department of Insurance revoked Mitchell's non-resident public adjuster's license last August, and also a non-resident public adjuster license issued to his son, Kade Austen Mitchell. The department said the Mitchells misappropriated $267,441.43 from insurer payouts that were intended for homeowners.
The Louisiana State Police said in a press release that it launched a criminal investigation after receiving a referral from the Insurance Department. The agency said that it found a total of seven victims of the scheme in St. Charles, St. John the Baptist, Orleans and Tangipahoa parishes.
"The investigation revealed that during the aftermath of Hurricane Ida, Mitchell began soliciting victims of property damage throughout various parishes in Louisiana," State Police said. "After obtaining a greater settlement, Mitchell deposited the funds and failed to provide the monies to the homeowner. In multiple situations, Mitchell forged the homeowner's signature to obtain the funds."
State Police charged Mitchell with two counts of felony theft in St. Charles Parish. The agency said Mitchell will also be booked into jail in St. John the Baptist Parish on three counts of theft and three counts of forgery, in Orleans Parish on one theft and one felony count and in Tangipahoa Parish on one theft and one forgery count.
"This case remains under investigation in Louisiana and our investigators are working with other agencies to determine if any fraud was committed outside of Louisiana," State Police spokeswoman Katharine Stegall said in an email.
The Texas Department of Insurance filed civil charges in the State Office of Administrative Hearings against Andrew Mitchell, accusing him of stealing $7.6 million from 14 clients. Mitchell allegedly cashed four insurer payout checks intended for the Friendship Missionary Baptist Church in Albany, Georgia that totaled more than $6 million.
Investigators say Mitchell also took insurer checks totaling $322,531 that were intended for the St. Paul Lutheran Church in Minnesota, but returned the money minus his fee after the church filed a police complaint.
"Hopefully by now they have referred these matters to local prosecuting attorneys," Badger said.
Presiding Administrative Law Judge Nicolette Robles issued a proposed ruling on Dec. 20 that states the Insurance Department had shown by a preponderance of evidence that Mitchell had committed "fraudulent and dishonest acts." The proposed order says that the department may revoke Mitchell's public adjusting license, collect administrative penalties for each violation and order Mitchell to pay restitution to his victims.
The proposed order states that Mitchell defrauded insurers for $7,619,531 but paid back $1,022,968, leaving a restitution balance of $6,596,563. Mitchell also charged clients more than the maximum 10% fee allowed by Texas state law, the order says. He also charged fees greater than the maximum allowed under state law and conducted the business of insurance using corporate names that were not licensed, according to the order.
"Respondent lacks the trustworthiness and moral character to conduct public adjuster business fairly and in good faith," the proposed order states.
Topics
Louisiana
Law Enforcement
Interested in Law Enforcement?
Get automatic alerts for this topic.