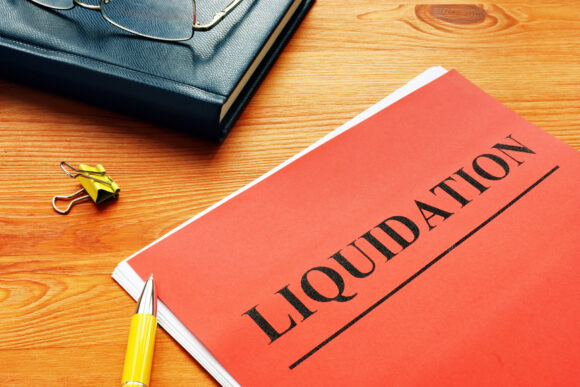 New

You can now listen to Insurance Journal articles!
An investment group founded by embattled insurance executive Greg Lindberg has filed an objection to North Carolina regulators' plan to liquidate two of Lindberg's insurance companies, arguing that the companies could be sold and benefits paid quickly.
"We deeply disagree with the North Carolina Department of Insurance decision to liquidate these companies — and we're surprised and disappointed that things got to this point. They didn't have to," Global Growth Holdings CEO Justin Holbrook said in a statement.
The statement was released Tuesday, just hours after state Insurance Commissioner Mike Causey announced that a court had approved the liquidation of Colorado Bankers Life Insurance Co. and Bankers Life Insurance Co., two companies once owned by Lindberg, a Carolina insurance executive who was convicted, then released, on charges of attempting to bribe Causey.
Holbrook said Durham-based Global Growth, which was founded by Lindberg and was formerly known as Eli Global, had asked the Wake County Superior Court to stay its liquidation order, to give the investment firm time for discovery to understand the reasons for it. The court's records are not online and filings could not be obtained by Insurance Journal Wednesday morning.
"As far as we know, nothing material has changed in terms of the insurance companies' liquidity or ability to meet their current policyholder obligation under the court's prior orders," Holbrook said. "NCDOI did not approach us before filing their liquidation motion nor explain their reasoning."
Regulators have said that Lindberg had siphoned millions of dollars from some of his insurance companies, investing the assets in his other companies, but leaving the insurers in dire condition and unable to pay policyholders. In May, a judge ordered Lindberg to give up control of the companies.
Global Growth said in June that it had a plan for rehabilitating the Life Insurance companies, and asked for a meeting with Causey. It's unclear what concerns DOI may have had about the plan. Liquidation is a poor option, according to Holbrook, because it will mean the state insurance guaranty association will have to pay millions in claims, a process that could take two years.
Causey's statement said that liquidation will actually mean that policyholders will see their money sooner, rather than later.
"Last week I directed two additional motions to be filed with the court to allow more money to be released from the insurance companies directly to policyholders while the state guaranty associations prepare to disburse their payments," the commissioner said.
Liquidation and the guaranty associations protects individual policyholders only up to $300,000, a Carolina news report said.
This is the latest of multiple legal and public relations actions regarding Lindberg and his many companies. Lindberg's conviction on bribery charges was overturned earlier this year. He faces a new trial in 2023. He also faces fraud charges. Also this year, Lindberg hired Susan Estrich, a lawyer and well-known TV commentator, as spokesperson.
Topics
Carriers
Interested in Carriers?
Get automatic alerts for this topic.