New

You can now listen to Insurance Journal articles!
Hamilton Names Kuchma as CEO of US E&S Insurer Hamilton Select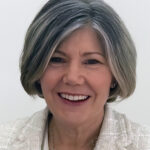 Hamilton Insurance Group announced the appointment of Anita Kuchma as chief executive officer at Hamilton Select, its U.S. excess and surplus (E&S) lines insurer. Kuchma reports to Group CEO Pina Albo and replaces Clay Rhoades who is no longer with the organization.
Kuchma has over 35 years of specialty insurance and reinsurance industry experience, having spent the past 16 years in numerous underwriting, financial, strategic and operational roles of increasing seniority at Munich Re America.
AXA XL Insurance appoints new head of Crime and Crisis Management in North America
AXA XL Insurance said Brian O'Neill is its new head of Crime and Crisis Management business, part of AXA XL Professional insurance division, in North America. O'Neill steps into the role held by Greg Bangs, who announced his retirement.
O'Neill will be responsible for developing core underwriting strategies and product profitability for AXA XL's crime and crisis management business, including security risk coverages such as kidnap and ransom insurance, in North America.
O'Neill was previously at Berkshire Hathaway Specialty Insurance, where he was head of fidelity and crime. Prior to Berkshire Hathaway, O'Neill spent more than 15 years with AIG.
Branch Hires First Chief Financial Officer
Branch announced the hiring of Thommy Guerrero as the company's first CFO. Guerrero comes to Branch following nearly a decade as an operator at a high-growth insurance-related business, and brings deep experience in M&A, fundraising and public markets.
Most recently, Guerrero served as the head of finance and corporate development at MediaAlpha, where he spent seven years developing new partnerships and overseeing M&A and fundraising efforts, including during MediaAlpha's IPO. He has served on the finance and capital markets teams at Starwood, Ares Management, Morgan Stanley, and PWC. In addition, Guerrero is an investor and advisor to several organizations including Acrew Capital, Cap Table Coalition, Mundial Media, and Functional Finance. He also serves as a mentor at Black Ambition and as a SELF fellow at the Management Leadership for Tomorrow.
The company also said Joseph B. Anderson, Jr. joined Branch as an independent director earlier this year. Anderson joined the Branch board of directors with an extensive career in leadership and business management.
Interested in Fraud?
Get automatic alerts for this topic.