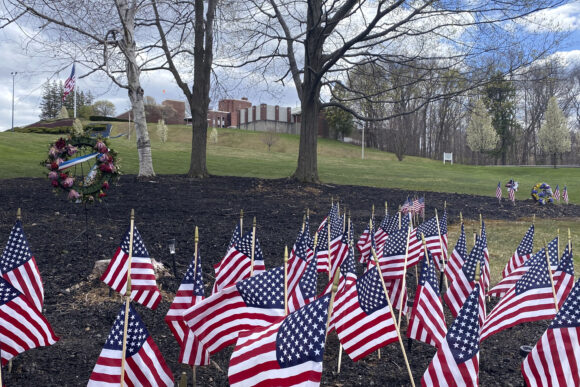 New

You can now listen to Insurance Journal articles!
A federal judge in Springfield has given the green light to a $56 million settlement between the state of Massachusetts and families of 76 veterans who died from COVID-19 while living in the Holyoke Soldiers' Home in 2020.
The families filed a civil rights lawsuit against the leaders of the home and the state claiming that management decisions around the pandemic led to the soldiers' deaths and violated their civil rights. The families said the soldiers were the victims of "deliberate indifference" by those running the home.
While the defendants and the state have not admitted liability as part of the settlement, an independent report commissioned by the state cited a litany of "utterly baffling" misrepresentations, misjudgments, mistakes, and blatant errors, "which by any standard amounted to a callous disregard for the health and safety of the veterans residing in the Soldiers' Home."
Report Blasts Head of Massachusetts Care Center Where 76 Veterans Died From COVID
The defendants included the former superintendent, medical director, and assistant director of the home as well as the state's secretary of veterans affairs and secretary of health and human services.
The parties submitted the $56 million settlement in May to U.S. District Judge Mark Mastroianni for final approval. In his approval order on November 14, the judge noted that none of the parties to the class action have opted out of the settlement.
Lawyers will get 19.8% of the settlement amount.
At least 76 veterans died from the COVID-19 virus over 11 weeks from March to June, 2020, and more residents and staff were sickened.
Last month, the same judge dismissed a lawsuit filed by employees of the veterans' home who said their constitutional rights were violated because they were forced to work in "inhumane conditions." The judge said the workers had failed to demonstrate which constitutional rights were violated.
Top Photo: Flags and wreaths honor veterans on the grounds of the Soldiers' Home in Holyoke, Mass., April 28, 2020, where nearly 80 veterans died after contracting the coronavirus, in one of the worst COVID-19 outbreaks in a long-term care facility in the nation. (AP Photo/Rodrique Ngowi, File)
Topics
Legislation
COVID-19
Massachusetts
Interested in Covid 19?
Get automatic alerts for this topic.