Phil Hobbs, president and managing director of Liberty Special Markets (LSM), has been elected as the new chair of the International Underwriting Association (IUA). He replaces Rob Kuchinski, head of Commercial Insurance at Zurich UK, who is retiring.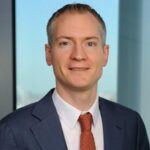 Hobbs has been a member of the IUA Board since March 2019 and was previously a deputy chair of the association. His election took place at a meeting of the IUA Board on Dec. 14 and he will formally assume the role of IUA chair from Kuchinski on Jan. 1, 2023.
"Our board is responsible for setting the overall strategy of our organisation and is made up of senior leaders from across the company market. It has been led with great effectiveness by Mr Kuchinski for the past two years – a period that has seen overall IUA membership grow to record levels. I would like to thank him for his dedicated support and wish him well in his retirement," commented Dave Matcham, chief executive of the IUA.
"Phil Hobbs is well placed to take on the role of chair, He is already a respected contributor to board discussions and a well-regarded leader in our market. In early January we will be publishing the IUA's business plan for the year ahead. I look forward to working with him as we deliver the member services promised in this document and support the development of new digital services for the company market."
***
Howden Appoints Lehmann as Head of Climate Analytics
Howden, the international insurance broker, announced the appointment of Marc Lehmann as head of Climate Analytics.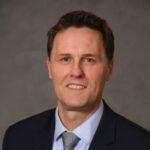 Based in London and reporting to Charlie Langdale, head of Climate Risk and Resilience, Lehmann focuses on growing Howden's climate risk analytics capabilities, by understanding climate risk requirements across Howden's business, building new partnerships and helping to inform new insurance and risk management solutions for clients.
Historical data has typically not been a reliable indicator to assess mid- and longer term risks, so through the use of predictive analytics, Howden said it will be able to help their clients better identify, evaluate and manage their future exposures and in doing so enhance their asset and operational resilience.
Lehmann, who joins Howden from Jupiter Intelligence, a climate risk data and analytics provider, brings a wealth of both modelling and engineering experience to the role, having previously held senior Catastrophe, ESG, Climate Risk, and Climate Change resilience positions at KPMG, AIG and WTW.
David Flandro, head of Analytics, Howden, said: "It has become increasingly clear that intelligent implementation of sustainable underwriting and risk assessment practices can provide competitive advantages to buyers, cedents and markets. Marc's expertise in modelling sustainability, climate data and engineering will bring new analytical insights to Howden clients."
Topics
Underwriting
Interested in Underwriting?
Get automatic alerts for this topic.