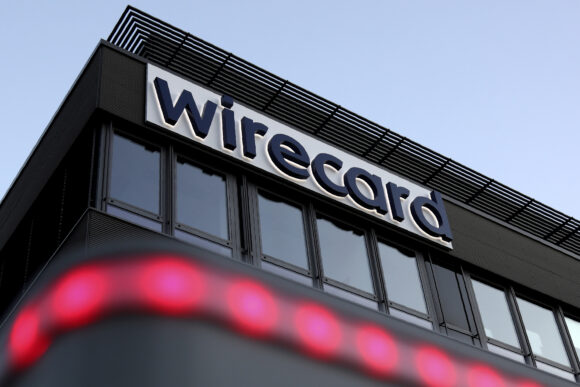 The German lender Commerzbank is suing accounting firm EY over the 200 million euros ($216.12 million) in losses that it incurred in the collapse of Wirecard, a bank spokesperson said on Thursday.
Wirecard's downfall two years ago shook the German business establishment, putting politicians who had backed it under intense scrutiny, along with regulators that took years to investigate allegations against the payments company.
EY was for years the firm that audited and certified Wirecard's books even as journalists and investors raised questions about its finances.
The Commerzbank spokesperson said the case had been filed in Frankfurt court in recent weeks.
An EY spokesperson said "claims against EY for damages do not hold up." EY assumes that the courts will also uphold this position, the person added.
The bank's suit is one of a number against EY regarding Wirecard.
Wirecard, founded in 1999, began by processing payments for gambling and porn websites before becoming a fintech star and a member of Germany's blue chip DAX index.
It ended by filing for insolvency in June 2020, owing creditors almost $4 billion, after disclosing a 1.9 billion euro hole in its accounts that EY said was the result of a sophisticated global fraud.
Manager Magazin first published the news of the lawsuit.
($1 = 0.9254 euros)
(Reporting by Hans Seidenstücker und Marta Orosz; writing by Tom Sims; editing by Tomasz Janowski)
Photograph: The logo of payment company Wirecard is pictured at the headquarters in Munich, Germany, Monday, July 20, 2020. (AP Photo/Matthias Schrader)
Related:
Topics
Lawsuits
Profit Loss
Germany
Was this article valuable?
Here are more articles you may enjoy.
Interested in Lawsuits?
Get automatic alerts for this topic.