This edition of International People Moves details appointments at Generali's Global Corporate & Commercial, Berkshire Hathaway Specialty Insurance and Optio Group.
A summary of these new hires follows here.
Generali Global Corporate & Commercial Names Marcato as Head of Financial Lines
Generali's property/casualty unit Global Corporate & Commercial (GC&C) announced the appointment of Benedetta Marcato as new global head of Financial Lines underwriting, within the Insurance department led by Hayden Seach, GC&C global head of Insurance.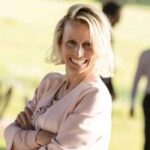 Former GC&C head of Cyber Insurance Underwriting (Corporate) with over 10 years of experience in the insurance industry, Marcato will further intensify the tactical development of GC&C Financial Lines portfolio while ensuring underwriting excellence to generate growth and outstanding value for customers and brokers.
Marcato has a bachelor's degree in Economics of Businesses & Markets and a master's degree in Economic Sciences with focus on international Finance, Macroeconomics and Financial markers from Università Cattolica del Sacro Cuore, Milan.
***
BHSI Promotes Taylor to Lead Property, Australia & New Zealand
Berkshire Hathaway Specialty Insurance (BHSI) announced that it has promoted Craig Taylor to the expanded role of regional head of property, Australia & New Zealand.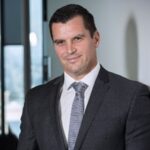 Taylor joined BHSI in 2015 as head of Property for Australia and will retain that role in addition to his new position. He started his career in New Zealand and brings more than 25 years of property underwriting experience to this role.
Taylor will continue to be based in Sydney and can be reached at craig.taylor@bhspecialty.com.
"BHSI continues to grow our technical lines, corporate and mid-market books throughout Australia and New Zealand," said Mark Lingafelter, Head of Australasia, BHSI.
"Over the last 7 years, Craig has led the development of our Property and Risk Engineering team in Australia, and developed a strong reputation for exceptional service and technical capability with our customers and brokers," he said. "Craig will now take on a wider role, leading our New Zealand and Australian Property and Risk Engineering teams."
***
Optio Taps Hartford's Barrett for Financial Lines
Optio Group, the London-based specialty managing general agent, announced the appointment of Victoria Barrett as head of financial lines with immediate effect.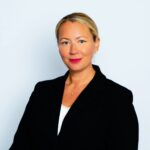 Based in London and reporting to executive chairman Matthew Fosh, Barrett will lead and build out Optio's existing financial lines proposition, comprising professional indemnity and medical billings, and explore opportunities to expand into new areas of financial lines, including both products and geographies.
Barrett brings almost two decades of financial lines experience to Optio as an underwriter and also a broker. She joins from The Hartford where, since 2018, she held the roles of senior underwriter/underwriting manager. Prior to that she spent nine years at Aon, most recently as executive director and chief broking officer.
Topics
Property
Generali Life Assurance (Thailand) Plc.
Interested in Property?
Get automatic alerts for this topic.