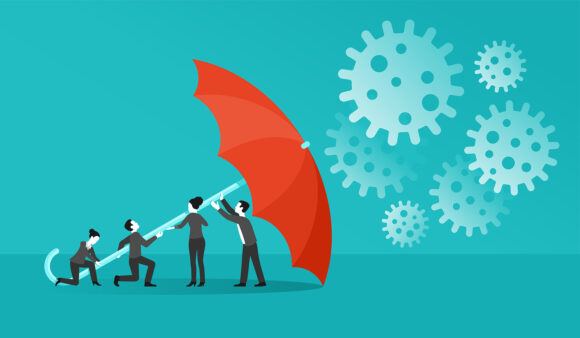 New

You can now listen to Insurance Journal articles!
The Federal Emergency Management Agency has provided more than $4 billion to the Mid-Atlantic region for costs related to protecting the public from COVID-19.
The federal funding reimbursed communities for costs associated with emergency protective measures taken in the immediate response and during recovery from the pandemic including patient testing, purchasing of personal protective equipment and patient care. Further reimbursement covered costs associated with storing, handling, transporting, distributing, and administering vaccines.
FEMA Region 3 Regional Administrator MaryAnn Tierney said the he $4 billion in aid reduced the spread of the COVID-19 virus within communities. FEMA's Region 3 includes Washington, D.C., Delaware, Maryland, Pennsylvania, Virginia, and West Virginia.
The total amount of FEMA public assistance funds received, as of October, per state and the District of Columbia are as follows:
Delaware: $216,336,970
District of Columbia: $722,221,321
Maryland: $1,391,766,239
Pennsylvania: $830,914,127
Virginia: $784,516,159
West Virginia: $94,111,245
A few projects that FEMA Region 3 provided funding for include:
District of Columbia: Office of Contracts and Procurement – $481,964,601.43. These funds allowed for the purchasing of equipment, materials, supplies, and services in response to COVID-19.
Delaware: Christiana Care Health Services – $20,389,812.10. The funds granted to Christiana Care Health Services provided PPE, testing, patient care, and medical equipment.
Maryland: Adventist Healthcare – PNP Hospital – $42,649,915.00. The Adventist Health funds were obligated towards testing, medical supplies, PPE, and patient care.
Pennsylvania: City of Philadelphia – $41,413,989.47. The grant money provided for feeding the public, alternate care sites, emergency operation center (EOC) costs, non-congregate sheltering, distribution of information, mortuary services, and vaccines.
Virginia: Valley Health Hospital – $17,786,402.54. Valley Health funds were obligated towards PPE, training, screening, cleaning, medical transport, temporary medical facilities, vaccines, and patient care.
West Virginia: West Virginia University – $9,566,079.98. West Virginia University directed funds to testing and distribution of information.
Source: FEMA
Topics
COVID-19
Interested in Covid 19?
Get automatic alerts for this topic.