This edition of International People Moves details appointments at Everest Re, RenRe and Lockton Re.
A summary of these new hires follows here.
Everest Re Names AXA XL's Mann Head of Casualty, UK Branch
Everest Reinsurance, the reinsurance division of Everest Re Group Ltd., announced that David Mann will join the company as vice president, head of Casualty, for Everest Reinsurance (Bermuda) Ltd., UK Branch, effective January 2023.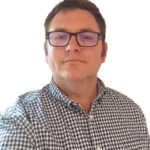 He will be based in London, reporting to Mark Wallace, vice president, deputy CUO and head of Long Tail for Everest Reinsurance (Bermuda) Ltd, UK Branch.
In this role, Mann will lead the growth of the London Casualty Treaty portfolio and Professional Lines, supporting the company's strategic international reinsurance initiatives. Prior to Everest, Mann spent a decade at AXA XL where he successfully led the London liability team and gained valuable domestic market experience.
Earlier in his career (September 2006 to November 2010), Mann served as a UK casualty reinsurance broker at Guy Carpenter and also held roles at Markel International and The Hartford. Mann received a Bachelor of Arts (Hons) degree in Geography from the University of Sussex and is an Associate of the Chartered Institute (ACII).
***
RenaissanceRe Promotes Marra as CUO, Curtis as Chief Portfolio Officer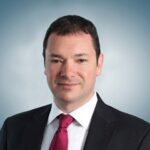 RenaissanceRe Holdings Ltd. announced the appointments of David Marra to executive vice president, group chief underwriting officer and chief executive officer of Renaissance Reinsurance U.S. Inc., and Ross Curtis to EVP, chief portfolio officer. These changes are effective Jan. 1, 2023.
As group CUO, Marra will be responsible for developing and executing the company's underwriting strategy, including risk appetite, client engagement, and business and product development. Marra will also join RenaissanceRe's Governance Committee.
In the newly created role of chief portfolio officer, Curtis will be responsible for the execution of RenaissanceRe's gross-to-net strategy, advancing the company's ability to create attractive portfolios and match those portfolios with the most appropriate capital. Curtis will oversee risk tolerance, portfolio optimization, deployed underwriting capital, and the claims function. He will remain a member of RenaissanceRe's Governance Committee.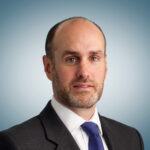 Marra is currently the CUO for the Casualty & Specialty segment and president of Renaissance Reinsurance U.S. Inc. He has been with RenaissanceRe since 2008. Curtis is currently the group chief underwriting officer for RenaissanceRe and has held underwriting roles of increasing leadership since 1999.
Kevin J. O'Donnell, president and chief executive officer of RenaissanceRe, commented: "We believe we are entering one of the most attractive markets in decades. The appointment of two of our most seasoned leaders to these crucial roles positions us to capitalize on market opportunities and optimize our gross-to-net strategy across underwriting cycles."
***
Lockton Re Names Aon's Ryan for Retrocession & Property Specialty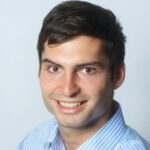 Lockton Re, the reinsurance business of the world's largest privately held independent insurance broker, announced that Ben Ryan has joined as a senior broker within the Non-Marine Retrocession & Property Specialty team in London.
Ryan started his career as part of the graduate program at Aon's Reinsurance Solutions. He subsequently joined the Non-Marine Retrocession team in 2015 and spent time in New York, focusing on retrocession clients in the United States and Bermuda before moving back to London in 2022.
Topics
Excess Surplus
Property
Aon
AXA XL
Casualty
Interested in Casualty?
Get automatic alerts for this topic.