Convex Re Bermuda Names AXA XL's Simons Deputy CEO, Promotes Slater to CUO; AGCS Promotes Zschech to Head of Industry Solutions & Client Mgmt
This edition of International People Moves details appointments at Convex Re Bermuda and Allianz Global Corporate & Specialty (AGCS).
A summary of these new hires follows here.
Convex Group Ltd., the London-based international specialty re/insurer, announced that Convex Re Bermuda has appointed Paul Simons as deputy chief executive officer and has promoted Richard Slater to chief underwriting officer (CUO), both subject to regulatory approval.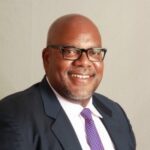 Both will assume their roles in December and will be based in Bermuda. They will report to Matt Paskin, current group CUO Reinsurance and CEO of Convex Re Ltd. (or Convex Re Bermuda).
With more than 25 years of experience in the Bermudian reinsurance market, Simons joins from AXA XL, having previously worked for its predecessor companies XL Catlin, XL Re and XL Mid Ocean. Since 1994, Simons has held a number of senior industry positions, most recently as CEO of Bermuda Reinsurance AXA XL.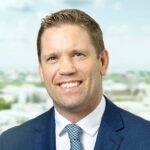 Slater joined Convex in 2019 as product leader of international property treaty, having amassed more than 25 years of experience in the global reinsurance market. Prior to joining Convex, he held a number of senior positions in the retro, ILS and international property treaty markets for companies such as Brit's Sussex ILS fund, XL Catlin, Montpelier Re and ACE Tempest Re. He started his career at Lloyd's in 1996 before relocating to Bermuda in 2002. Slater replaces Ben Savill, who, due to family commitments, will be leaving Bermuda and moving to Australia.
"Paul has an impressive reputation and is an undisputed leader on the island. His extensive experience and insight will be invaluable as we continue to fulfill the promise we made to become a world class company for the 2020s, delivering exceptional client service. We welcome him to the team," said Paskin.
"Since joining in 2019, Richard has made tremendous contributions to Convex including developing our international property treaty class of business into the leading team it is today. Through his comprehensive skill set and vast underwriting experience I am confident that Richard will continue to play a significant role in Convex's success. This is a well-deserved promotion. I'd also like to say a huge thank you to Ben for his outstanding contribution to Convex in Bermuda."
About Convex
An international specialty re/insurer focused on complex specialty risks across a diverse range of business lines, Convex Group was founded by Stephen Catlin and Paul Brand and operates out of London, Bermuda, Luxembourg and New Jersey. Convex Re Ltd. is a company registered in Bermuda as a Class 4 insurer, regulated by the Bermudian Monetary Authority.
***
AGCS Promotes Zschech to Global Head of Industry Solutions & Client Mgmt Team
Allianz Global Corporate & Specialty (AGCS) is further strengthening its client service team with the promotion of Martin Zschech to the newly created role of global head of Industry Solutions & Client Management.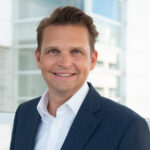 Zschech, who is currently regional head of Distribution in AGCS' Central & Eastern Europe region, will take on his new role on Jan. 1, 2023. In addition, he will become global industry solutions director for Financial Services from Paul Schiavone who leaves AGCS to pursue other opportunities outside the company.
Before taking on the regional distribution leadership role, Zschech oversaw the CEE Financial Lines underwriting team from 2014 to 2019.
Zschech will report to Jeremy Sharpe, global head of Distribution, and in the new role will increase the focus on driving AGCS's industry-led distribution approach of Global Industry Solutions (GIS) to the next level across the business and also lead the client management strategy to ensure an optimal service level.
With the creation of the new global leadership role, existing Global Industry Solutions Directors (GISD) Blanca Berruguete (Construction), Jody Yee (Technology, Media & Telecom), plus Nishma Tate in Global Client Management, will all report into Martin Zschech. An additional GISD for Energy and Renewables will join this team in the coming months.
Further to this appointment, on Jan. 1, 2023, Stephan Geis, currently regional head of Financial Lines CEE at AGCS will succeed Zschech as regional head of Distribution for CEE. At that time, Alexandra Braun, currently chief underwriter Commercial Germany for Financial Lines in CEE, will take on the role of regional head of Financial Lines CEE from Stephan Geis
"In his new role, Martin will ensure that we continue to further develop our industry-focused distribution strategy and evolve our client relationship management and service levels in a globally consistent approach," commented Henning Haagen, chief regions and market officer and board member of AGCS. "With his underwriting background and customer insight, Martin will be an effective advocate for all customer topics in our organization."
GIS is a key part of AGCS strategy by creating an industry-led sales model for AGCS targeting specific industry segments, with GIS directors as single points of contact to drive solutions across all lines of business and other Allianz entities, working closely with underwriting and key account management to build industry-specific expertise as well as best practice, with the goal of finding the best possible solutions for clients within the Allianz universe.
Topics
AXA XL
The most important insurance news,in your inbox every business day.
Get the insurance industry's trusted newsletter