Millions of California insurance consumers are being adversely affected and incurring higher costs of insurance due to the malfunctioning insurance regulatory system in California. Moreover, the broken regulatory environment is undermining, and in some cases, threatening to destroy, independent insurance agencies and brokerages that have been the backbone of communities throughout the state.
These agents and brokers, and the millions of families and businesses that depend on them to provide insurance solutions to comply with California laws and meet the requirements of lenders, are being pushed into the highest cost insurance options – or worse, to self-insure at a time when inflation and supply chain issues are undermining the budgets of families and businesses.
For example, take automobile and commercial vehicle insurance. The California Department of Insurance is sitting on more than 60 insurance company applications for rate increases, and has been for over two years. The byproduct of the CDI's inactions is insurers are losing money on every new policy and on renewals.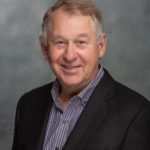 The cost of new and used cars have skyrocketed, and rental car rates are far higher. The cost of labor, parts and supply chain issues combined substantially increase the costs for vehicle repairs. While no one wants to pay more for automobile insurance, the alternatives are more expensive and often offer less protection.
While the California regulatory system is deadlocked, insurance agents and brokers, and their clients, suffer. Insurers have shut down programs to attract business. Many automobile insurers have restricted their agents from accepting new business, eliminated premium financing programs, removed themselves from comparable rating systems, shut down umbrella and other related insurance programs that compliment automobile insurance or in some cases, have left the California marketplace altogether.
Insurance agents are left to place their clients with insurers that have remained in the system because they have the highest rates, or place their customers in the state's assigned risk insurance program which charges the highest rates, restrict coverage and struggle with offering basic service to agents and brokers.
Clients for commercial vehicle insurance are being pushed to non-admitted market insurers not regulated by the insurance commissioner, which are allowed to charge any rate and provide more limited coverage.
The situation in the property and fire insurance lines is not any better. California is considered a tinderbox by insurers and reinsurers alike. Ten-billion-dollar wildfire events are now the norm. California homeowners' insurance rates are 40% below other states that experience catastrophic events like Florida, Texas and Louisiana. The wildfire situation in the forests, urban interface and bush areas of the state is so bad that even non-admitted insurers like Lloyds of London do not want to insure risks in California – despite the fact they can restrict coverage and charge any price they like.
The result for both homeowners and commercial risks like farms, ranches and wineries are devastating. These risks are being placed in the state's high-risk or FAIR Plan. Premiums in the FAIR plan are the highest in the state, and, in most instances, coverage is capped at inadequate levels. This yields bare bones coverage that requires multiple policies to replace a simple homeowners account.
With inadequate insurance options available to their clients, local insurance agents face losing longtime customers to national brokers or captive agents representing insurers with too much to lose to vacate the state.
The CDI has two primary roles in regulating insurance transactions. Protecting consumers and protecting against insurance company insolvencies. Their actions to date in the automobile and property insurance areas do neither. The department's new property insurance regulations, requiring all insurers to file new rates that provide discounts for home hardening against wildfires, are likely to only make the availability of homeowners insurance worse. Insurers cannot provide discounts when they are stuck with inadequate rates. Moreover, with average approval times to review rate filings takes up to a year or more meaning the process for the CDI to review hundreds of new rate filings could be years.
The prospects for automobile and vehicle insurance availability do not look any better. The department's new approach to insurer requests for a rate increase, is to hold companies that are losing money hostage to provide additional COVID-19 rebates.
Meanwhile, agents and brokers businesses are suffering. Insurers that write through independent agents and brokers individually tend not to have significant market share in California because of the size of the insurance market in the state. However, collectively these companies write great majority of commercial insurance in the state, and a significant share of personal lines insurance.
As such, it is much easier for these companies to cap or reduce their risks in the state as compared to the large personal lines carriers. The result is that the current regulatory malfunction discriminates against independent agents and brokers and their clients.
Norwood with Norwood Associates is a lobbyist who represents insurance agents, wholesalers and carriers in Sacramento. He earned his Juris Doctorate from the University of the Pacific, McGeorge School of Law and is an active member of the California State Bar.
Topics
California
Legislation
Agencies
Interested in Agencies?
Get automatic alerts for this topic.