Aon Reinsurance Solutions Names New APAC Leaders; Cyber Risk Modeler DeNexus Hires Aguilar as VP of Sales, EMEA
This edition of International People Moves details appointments at Aon Reinsurance Solutions and DeNexus.
A summary of these new hires follows here.
Aon Reinsurance Solutions Names New APAC Leaders
Insurance broker Aon plc announced two new leaders within its Reinsurance Solutions Asia Pacific (APAC) team.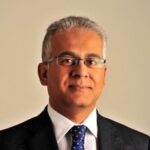 Following the naming of Jeremy Goodman as UK president of Reinsurance Solutions, and his associated move from Singapore to London, Robert De Souza – currently Reinsurance Solutions' CEO of Australia and New Zealand and chairman of APAC – will become Reinsurance Solutions' president of APAC, effective Jan. 1, 2023. In this role, he will focus on supporting clients across the region, helping them make better decisions and driving the business strategic growth priorities.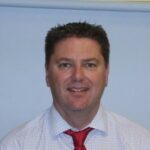 John Carroll, head of Treaty Australia and New Zealand for Reinsurance Solutions, will succeed De Souza as Reinsurance Solutions' CEO of Australia and New Zealand, and will join the Reinsurance Solutions APAC Executive Committee. Carroll will take responsibility for leading Aon's business in the region, delivering on strategic priorities and helping clients mitigate risk and access capital.
De Souza and Carroll will report to George Attard, Reinsurance Solutions' CEO of APAC.
***
Cyber Risk Modeler DeNexus Hires VP of Sales, EMEA
DeNexus Inc., the the Sausalito, Calif.-based provider of cyber risk modeling, announced the appointment of Víctor M. Aguilar as vice president of Sales (EMEA), effective Nov. 14, 2022.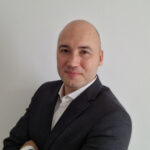 Aguilar, who will be based at the firm's premises in Lugano, Switzerland, brings with him 15 years of experience in sales and engineering security for large industrial corporations.
Most recently, Aguilar was regional director, Iberia & Turkey at Nozomi Networks in the Ticino region of southern Switzerland for the last two years, after having joined the firm in 2018 as Sales Engineer. Prior to that, he was Security Consulting Engineer for EMEA (Europe, Middle East and Africa) at Cisco Systems.
In his remit as VP of Sales (EMEA), Víctor is tasked with extending DeNexus' value proposition in the cyber risk quantification and management sphere to the United Kingdom, Europe, Middle East and Africa. DeNexus opened its Lugano office in July this year with the aim of creating a new hub of cyber knowledge in Switzerland. The firm also recently opened an office in London as part of its strategy to build out its cyber expertise in Europe.
"We are very excited to welcome Víctor to the DeNexus team. With his appointment, we are marking a further step on our geographical growth path," commented DeNexus Founder and CEO Jose Seara.
"In my capacity as VP of Sales (EMEA), I am looking forward to being part of a larger mission to build the global standard of industrial cyber risk quantification for insurance agencies, shareholders, investors and boards," said Aguilar.
DeNexus is a provider of cyber risk modeling for industrial organizations, global re/insurers and insurance linked securities (ILS) investors. DeNexus' flagship platform, DeRISK, enables the industrial enterprise and risk underwriters with the ability to quantify and manage cyber risk exposure on a continuous basis. DeRISK's self-adaptive, cloud-based Technology predicts where cyber breaches are likely to occur, values their impact on business and guides risk stakeholders towards the best risk mitigation paths for their organization.
Martin Zschech, current Regional Head of Distribution in Allianz Global Corporate & Specialty's (AGCS) Central & Eastern Europe region, will be appointed Global Head of Industry Solutions & Client Management effective January 1, 2023.
Topics
Cyber
Reinsurance
Leadership
Aon
Risk Management
Interested in Cyber?
Get automatic alerts for this topic.