The 6th edition of the Fundación MAPFRE Awards for Social Innovation is now open for entries.
The aim is to recognize projects that demonstrate value in terms of their potential for social transformation and ability to improve people's lives.
Mobility, Health and the Silver Economy
Researchers, entrepreneurs, scientists and students will have an opportunity to present solutions focused on three categories: improving mobility and safety; fostering health and encouraging healthy habits; and promoting initiatives based on the concept of active aging, to improve quality of life for people 55+.
The awards are being launched in four regions: the United States, Brazil, the rest of Latin America and Europe.
Registration for submitting proposals is October 1-November 17, 2022. The terms and conditions are available at Fundación MAPFRE.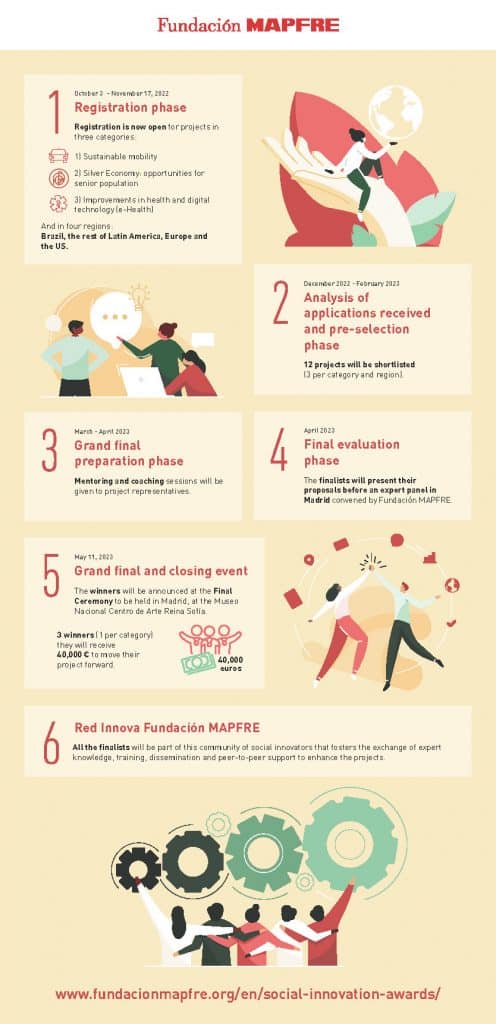 Finalist projects will be selected in February 2023 and three winners will be announced in April 2023. The winners will share a total prize of 120,000 euros (3 prizes of 40,000 euros each).